RADIOACTIVE MATERIAL MANAGER
RadioLogistix designed to comprehensively track and manage radioactive material purchase, possession, use and disposal. This innovative solution has full functionality to universally track detailed profiles of radioactive material inventory, equipment and radiation emitting devices The proposed solution accommodates multiple user levels, where the highest level is the Radiation Safety Officer (RSO) who can assign tasks for different user in the Radiation Safety Office.
- RSO
Radiation Technician

Health Physicist

Radiation Haz Waste

Radiation Finance

Radiation Committee Chair

Radiation Committee Member
It is optional to utilize all user roles, usually the RSO designates roles based on institutional resources and business practices. In the lab environment P.I. – Permit Holder able to delegate and create assigned assistant roles for each permit.

RadioLogistix has been divided to the following areas: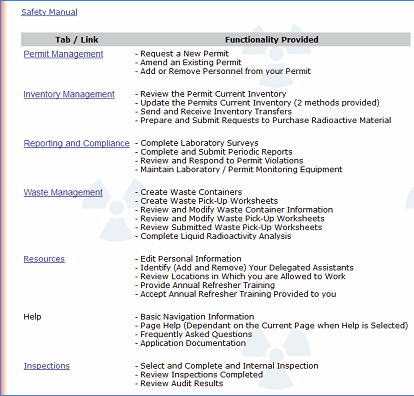 Permit Management accommodates the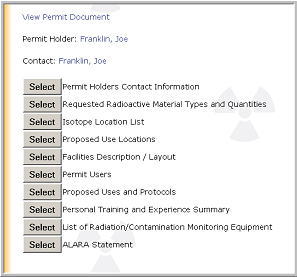 Management of online submission of authorization requests and isotope permits required for the procurement, possession, use and disposal of radioactive substances.

Associate all radioactive materials inventory with approved protocols, possession limits, requisitions, required user training, equipment certification and lab registration.

Control possession limits of radioactive materials for PIs, labs, buildings and departments through association of physical inventory with all isotope requisitions pending approval.

Maintain detailed training information for users requiring certification to possess and use radioactive materials.

…and much more…
The Permit approval process has different procedure and sequences within diverse business environment, therefore the RSO will be able to control the list of personnel whose approval is required and the actual sequence of the approval process.

Inventory Management and Procurement module tracks real time inventory, maintains radio isotopes acquisition and receiving process and tracks transfer process. Each isotope requisition is checked and validated by user's permit, current inventory and possession limit compliance. Detailed inventory usage information and real time radiation level of each inventory items is calculated and displayed.

Reporting and Compliance module
Maintains detailed profiles, associated registration information and inspection histories for equipment, devices and approved laboratories in which radioactive materials are handled and stored.

Tracks contamination, area monitoring and leak tests.

Maintenance of monitoring equipment related to each permit. The user will record the equipment type, model and serial numbers, calibration details etc.

Create a broad variety of standard and ad-hoc reports for radioactive material inventory, isotope permits and possession authorizations, equipment, registered labs, waste accumulation and disposal, user training profiles and possession limits.
Waste Management comprehensively track and manage generation and disposal of all radioactive waste.

Resource Management (as standard in all EHS Suite Components) collects location and user information and their association.
Additionally configurable options are available for the RSO in this module setting up specific business rules.

Safety Inspection manage inspections and incidents for laboratories, storage devices, leak tests and instrument calibration with maintenance of detailed histories.

Related Help documents include customizable online help pages, messages to users and space for uploading user documentation. RadioLogistix is an "off the shelf" software application, yet not a "one size fits all" business process, which forces institutions changing their current business practice only for following a software application. Configurable options ensure that approval, receiving and many aspects of RadioLogistix can be customized and specific messages for users can be customized.